Pet Stains? Pet Odors?  No Problem!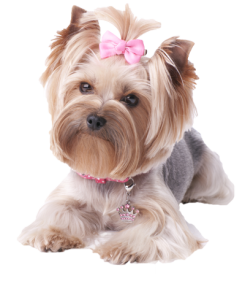 We know you love your pets… we love ours too!  But let's face it, PET ACCIDENTS HAPPEN!  Even the most well-trained pets sometimes have an accident – and that accident often happens on the carpet.
This is where our pet stain and odor removal carpet cleaning service comes to the rescue. Our professional process utilizes advanced enzyme and antimicrobials based solutions that completely eliminate the problem without causing harm to your valuable carpets and furnishings.
Our pet stain and odor solutions are powerful, yet pet and child friendly, and leave your home smelling fresh and clean.
It is important to treat pet accidents as quickly as possible. 
If left unattended for an extended time, permanent damage can occur. The layers of the carpet can be saturated and bacteria growth can occur. The dyes in the carpet or furniture can be also affected. Sometimes, the damage is not visible until months later. Then it is too late to restore the item to its original condition.
Removing pet stains and odor from carpets is a job for trained carpet cleaning experts. We have multiple solutions for pet odor and pet stain treatment. Our skilled technicians can evaluate and recommend the right treatment and process to solve the problem. The level of treatment is dependent upon how deep the stain or odor has penetrated the carpet, padding and/or sub-floor. The faster we get to it, the better chance you have at total pet stain and odor removal and less chance you may need additional treatments later.
3 Possible Levels of Treatment
Carpet Cleaning With Pet Stain and Odor Treatment:  Stains are pre-treated using an enzyme based pet stain removal solution. To eliminate odor, carpets are treated with an antimicrobial solution designed to kill odor causing bacteria in the carpet.
Carpet Pet Odor Eliminator Injection:  When stains disappear but pet odors continues due to contaminated padding, we inject antimicrobial into the underlying padding, eliminating the bacteria from urine that soaked through to the pad.
Pet Stains And Odor Subfloor Germicidal Rinse:  The most extensive underlying pet urine damages and odors require the carpet to be lifted. The contaminated padding removed, and the floor beneath washed, sanitized and sealed. Antimicrobial is applied to the cleaned floor and the floor is also sealed. New padding is inserted and the carpet, backing and surface is treated with antimicrobial.